Auburn University Bands » Events » Summer Camps » Marching LeadershipCamp » Ethan Lolley
Mr. Ethan Lolley - Instructor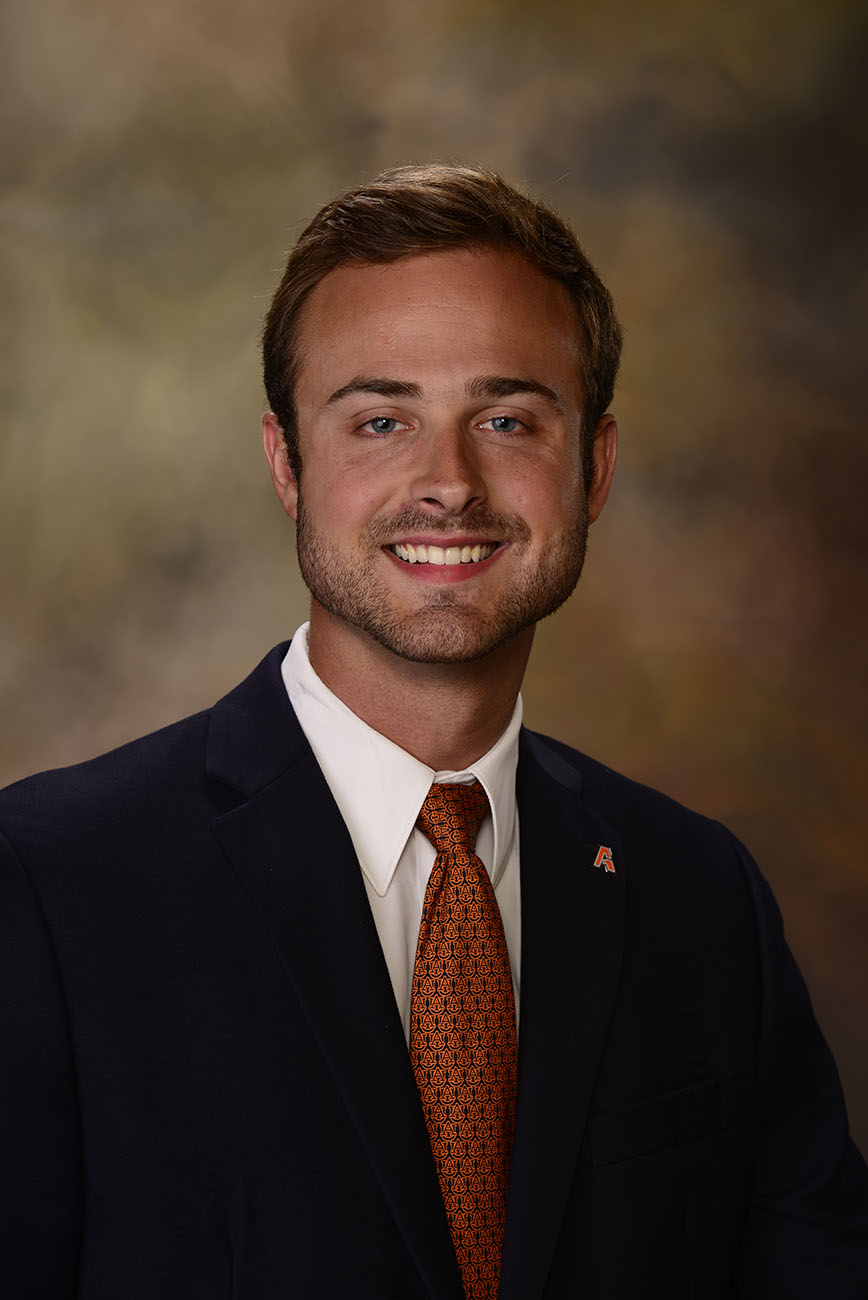 Ethan Lolley graduated Suma Cum Laude from Auburn University in 2016 with a master's degree in Music Education. While there, he served as a Graduate Teaching Assistant for the Auburn University Bands and conducted the Auburn University Symphonic Winds on their concert tour of Italy as well as the Auburn University Campus Band and Tiger Strings Youth Orchestra.
In 2015, he graduated from the University of North Alabama with a double major in both choral and instrumental music education while studying saxophone, piano, and voice. While there, he served three years as the drum major for the "Pride of Dixie" Marching Band. Under his leadership, the "Pride of Dixie" performed as an exhibition band at both the Bands of America Super Regional in Atlanta, Georgia and the Grand Nationals Championships in Indianapolis, Indiana.
In 2013, Ethan was elected the Alabama state president of the National Association for Music Education collegiate division. Ethan was also a staff member of the George N. Parks Drum Major Academy for three years, educating young leaders around the country every summer. In 2014, he founded the University of North Alabama Summer Leadership Symposium for drum majors and auxiliary members. In 2016, Ethan founded Drum Major Innovations Inc., an independent educational institution that offers conducting clinics, camps, and competitions for aspiring drum majors across the Southeast.
Ethan's professional affiliations include the Alabama Music Educator's Association, The National Association for Music Education, Tau Beta Sigma National Honorary Sorority, and Phi Kappa Phi Honor Society. This is Ethan's third year to serve as an instructor for the Auburn University Leadership Camp.
Ethan is currently a performer with Disney Cruise Line Entertainment aboard the cruise vessel, the Disney Magic. His most recent performance credits include Rapunzel's Royal Table as a singer, dancer, and actor as well as a performer in fight choreography and stunt work for the first ever Marvel Day at Sea cruise offerings.
Last Updated: 05/07/2018