Auburn University Bands » Directors and Staff » Elijah Clark
Elijah Clark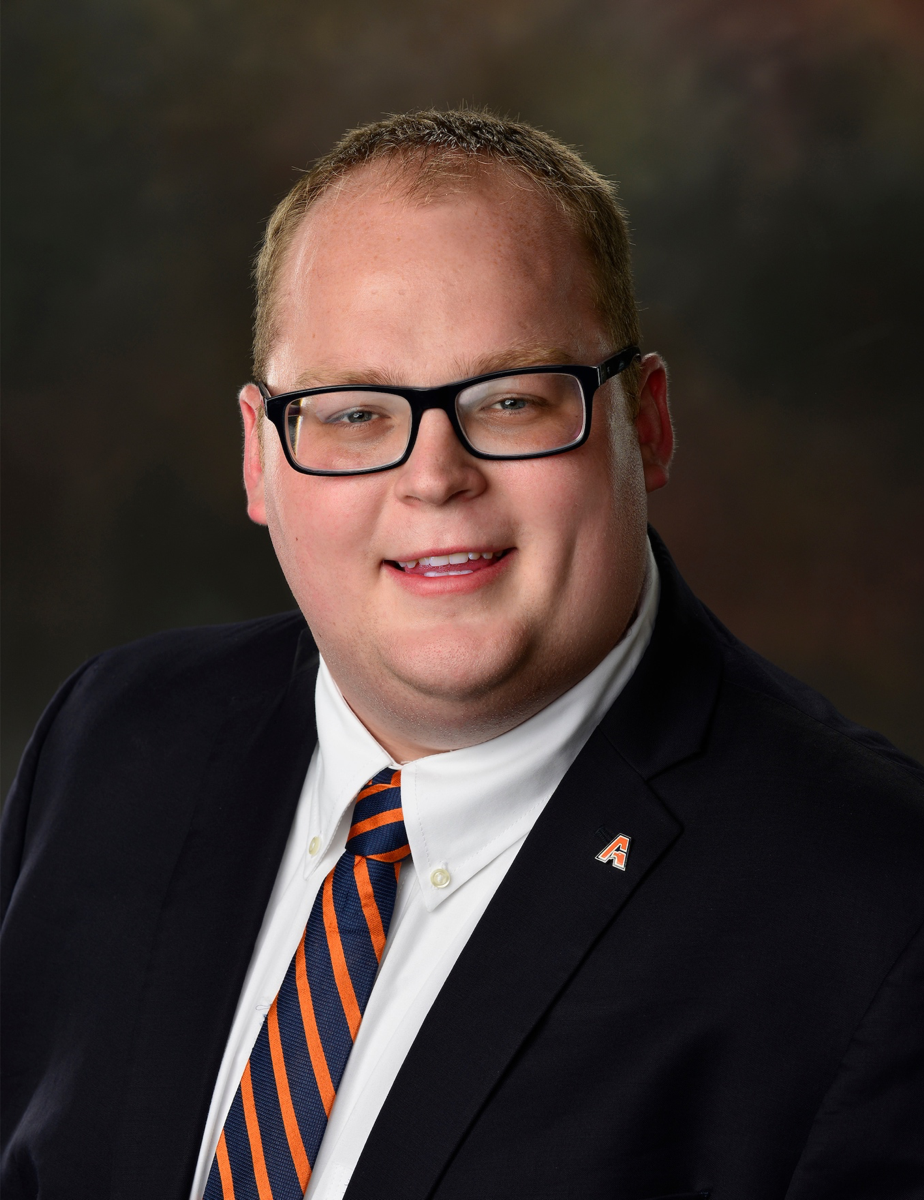 Elijah Clark is a music educator and performer currently earning his Master's in Music Education at Auburn University. Prior to his assistantship, Mr. Clark taught music at Flint Hill Elementary and served as the Assistant Band Director Eastside High School.  Having lived in Newton County most of his life, Mr. Clark grew up with the Newton County Community Band and performed regularly as a tubist and trombonist.
While earning his Undergraduate Degree at Auburn Mr. Clark performed in a variety of ensembles including the world-renowned Auburn University Marching Band, Pep Band, the Symphonic and Concert Band, and other small ensembles.  Clark served as section leader of the Tuba Section and the Freshman Adviser for the AUMB. He studied tuba with Dr. Matthew Wood and conducting with Dr. Richard Good, and is frequently asked to teach low brass camps and clinics in Georgia and Alabama.  In 2015, Mr. Clark travelled to Italy to perform with the Auburn Symphonic Winds and following the Tigers' miraculous victories against Georgia and Alabama in 2013, he travelled to California with the AUMB for the 2013 BCS National Championship at the Rose Bowl. In 2019, Clark presented at the Georgia Music Educators Association In-Service Conference in a clinic entitled "So You Didn't Get Your Dream Job - What's Next?"
Mr. Clark has long been an active church musician and youth leader and loves giving back to his community.  He is a proud brother of Phi Mu Alpha Sinfonia and member of the Georgia Music Educators Association.
Last Updated: 08/05/2019