Auburn University Bands » Directors and Staff » Josh Gillen
Josh Gillen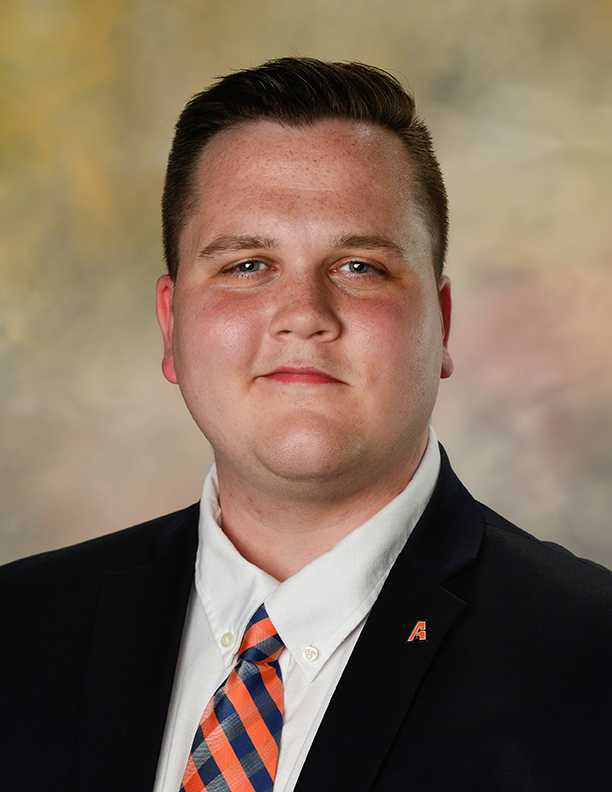 Josh Gillen is currently pursuing his Master's in Music Education while serving as a Graduate Teaching Assistant with the Auburn University Bands. Prior to his appointment at Auburn, he served as Director of Bands at Shaw High School and Music Teacher at Dorothy Height Elementary School in Columbus, Georgia.
Mr. Gillen received his Bachelor's Degree in Music Education from Auburn in May of 2015, graduating Magna Cum Laude. While at Auburn, he studied saxophone under the direction of Dr. Michael Pendowski, performed with the Auburn University Symphonic Winds, Auburn University Marching Band, Auburn University Tiger Saxophone Quartet, and the Auburn University Jazz Band as "Lead Alto".
Mr. Gillen is originally from Opelika, Alabama where he was actively involved in the community through music. In his spare time, Mr. Gillen can be found writing and arranging music for band and performing with the Auburn Knights Jazz Orchestra.
Mr. Gillen's professional affiliations include membership with the Georgia Music Educators Association, the National Bandmaster's Association, the National Association for Music Education, Kappa Kappa Psi National Honorary Band Service Fraternity, and Pi Kappa Lambda National Music Honor Society.
Last Updated: 07/16/2018