Auburn University Bands » Directors and Staff » Josh Singleton
Josh Singleton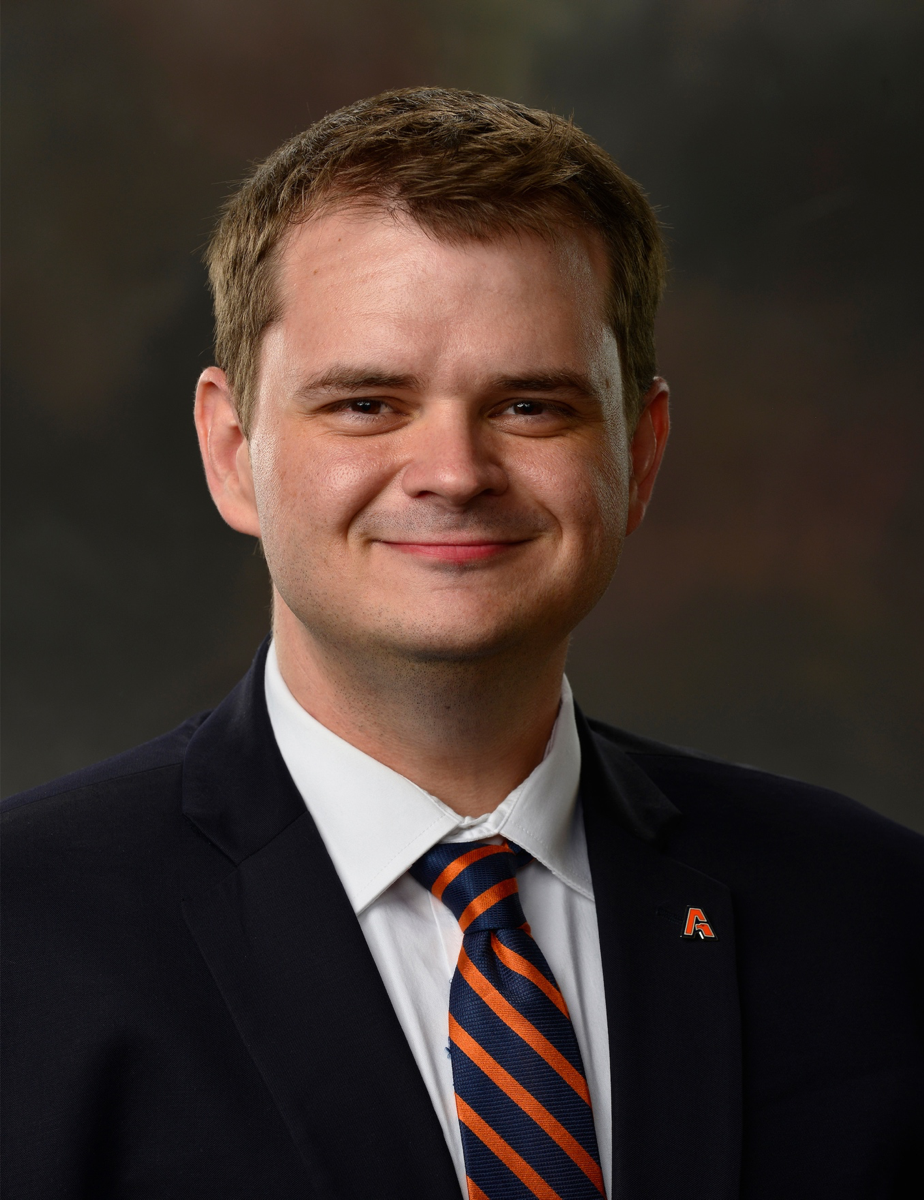 Josh Singleton is currently pursuing his Master's Degree in Music Education while also serving as a Graduate Teaching Assistant with the Auburn University Bands. Prior to this position he studied Music Education at Auburn University and Clayton State University. During this time he studied trumpet under the direction of Dr. Ramon Vasquez and served as a lead trumpet in the Auburn University Marching Band. Josh also performed with the Auburn University Jazz Band, Auburn University Singers, Auburn University Symphonic Band, and Trumpet Ensemble.
Mr. Singleton's professional experience includes serving as the middle school band director at Louisville Middle School and Wrens Middle School in Jefferson County, Georgia for two years.  Under his direction the bands scored excellent ratings at LGPE and received a Georgia Music Foundation grant totaling $10,000.  Most recently Josh served as the middle school band director at East Hamilton Middle school in Chattanooga, Tennessee.
Josh is originally from Conyers, GA, where he was highly involved in his high school band, including serving as Trumpet Section Leader and Brass Captain for three years.
Mr. Singleton's professional affiliations include membership with the National Association for Music Education and Phi Mu Alpha Sinfonia Music Fraternity.
Last Updated: 08/05/2019