Auburn University Bands » Directors and Staff » Chase Moore
Colin Cureton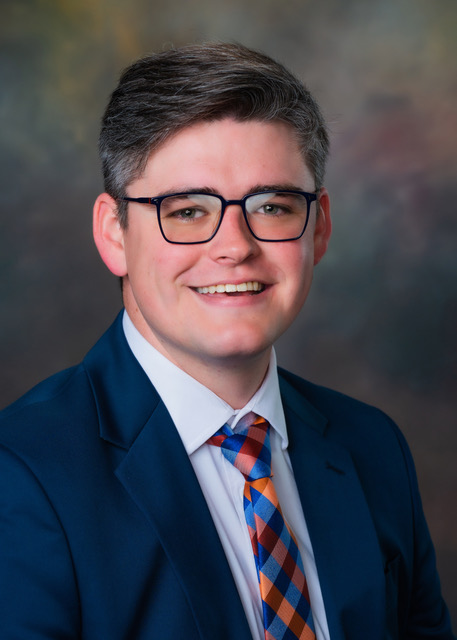 Colin Cureton is currently pursuing his Master of Music Education Degree at Auburn University, where he is also serving as a Graduate Teaching Assistant for the Auburn University Band Program. Before attending Auburn, Colin completed his bachelor's degree in Music Education from Troy University. While enrolled at Troy, Colin marched with the Troy University "Sound of the South" Marching Band, where he served as the Drumline Head Section Leader. He also performed with the award-winning Troy University Percussion Ensemble under the direction of Dr. T. Adam Blackstock. The ensemble was selected to perform at the prestigious Percussive Arts Society International Convention (PASIC) New Music Literature Session in November of 2019. Colin also performed with the Troy University Symphony Band under the direction of Dr. Mark Walker – serving as principal percussionist for one year. He performed with the ensemble at the Alabama Music Educators Association (AMEA) Conference in January of 2020. In addition, Colin was a bassist with the Troy University Concert Chorale – the university's premiere vocal ensemble – under the direction of Dr. Diane Orlofsky. Colin performed often with the Troy University Football Pep Band.
Colin studied percussion with Dr. T. Adam Blackstock – primarily in orchestral performance and marimba, snare drum, and timpani studies, and Marching Band Percussion Pedagogy with Mr. Robert Clayson. In addition, Colin studied music theory with Dr. Traci Mendel – focusing on post-tonal analysis, 16th/18th-century counterpoint, and impressionist analysis.
While in Troy, Colin taught a small studio of percussionists ranging from beginning percussion to college auditionees. In addition, Colin is a frequent marching percussion clinician for high schools in the State of Alabama including Wicksburg High School (Newton, AL), Vincent High School (Vincent, AL), Cottonwood High School (Cottonwood, AL), and Northport High School (Tuscaloosa, AL).  During his internship, Colin helped jumpstart a percussion ensemble at Dauphin Jr. High School in Enterprise, AL, where they performed their first concert in May of 2022.
Colin is originally from Cottonwood, Alabama – a 2018 graduate of Cottonwood High School.
Colin's professional affiliations include the National Association for Music Education (NAFME), Percussive Arts Society, Omicron Delta Pi, and Sigma Alpha Pi.
Last Updated: 11/10/2022