All News
Applications now being accepted for 2016 Marching Honor Band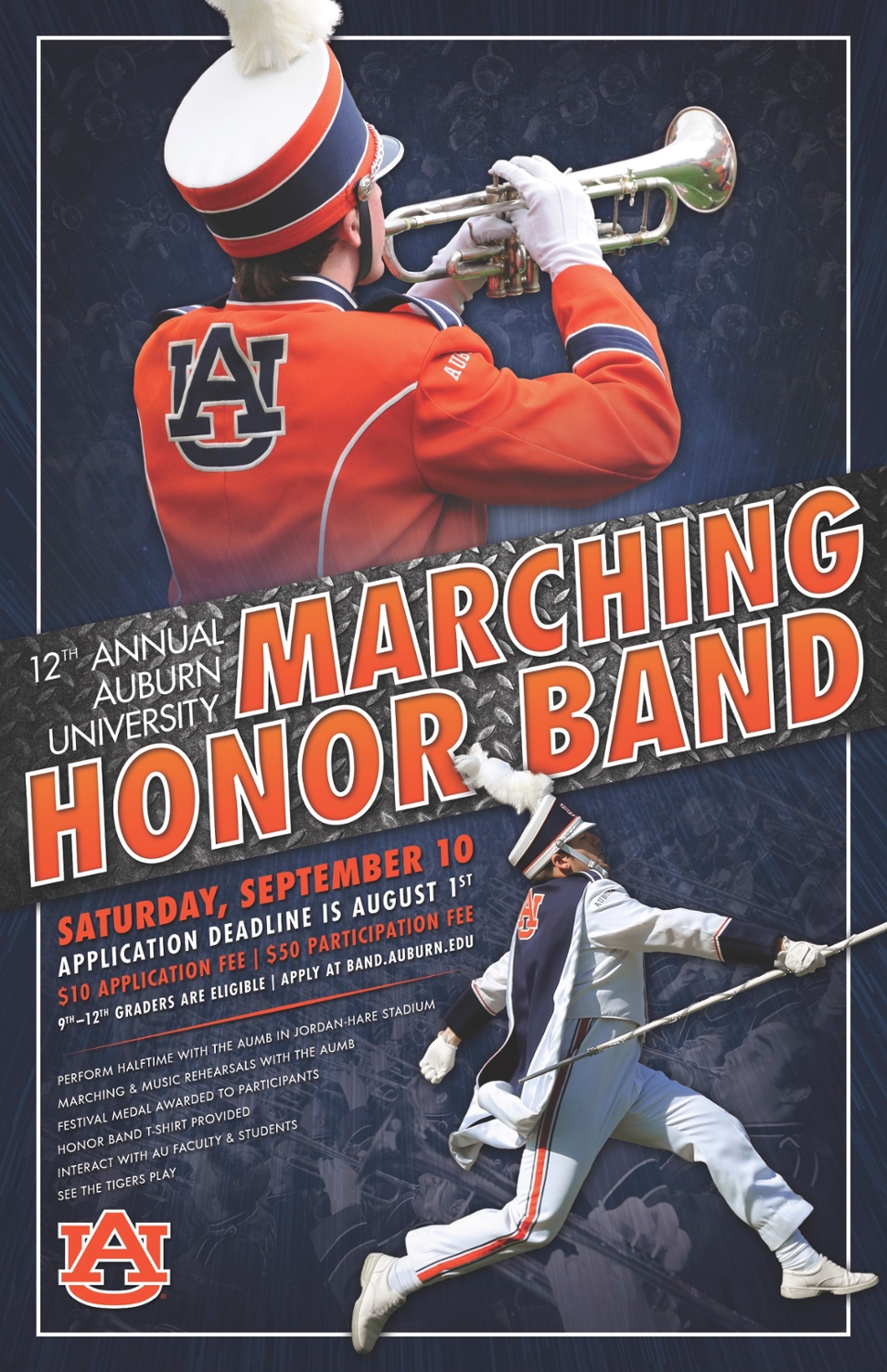 Applications for the 2016 Auburn University Marching Honor Band are now being accepted.
---
2016 - 2017 Tiger Eyes Announced
The Tiger Eyes for the 2016 - 2017 season have been announced.
---
Registration now open for the AU Bands 2016 Summer Camps
High School and Middle School students interested in attending the 2016 AU Bands Summer camps can now register.
---
AUMB Membership Database now available
The AUMB Membership Database is now available for students to sign up for the Fall 2016 season.
---
Symphonic Winds and Concert Band Rosters announced for Spring 2016
The rosters for Symphonic Winds and the Concert Band during the 2016 Spring Semester have been announced.
---
Auburn Athletics Pledges $1.5 Million to Marching Band Facility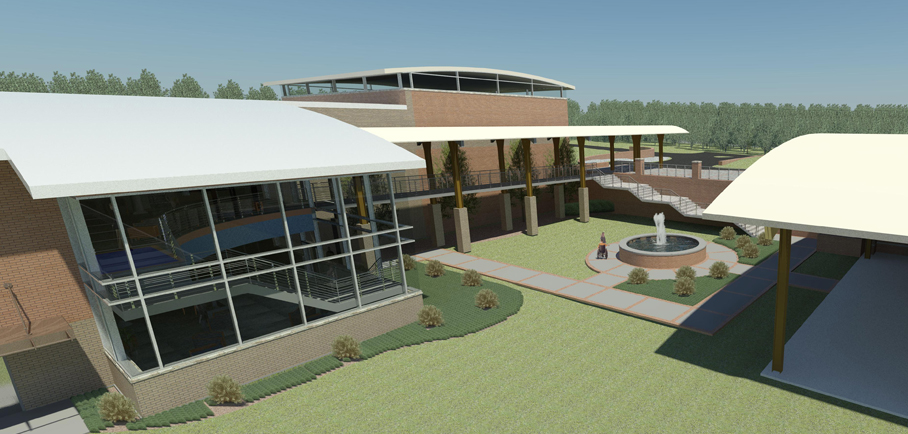 AUBURN – The Auburn University Athletics Department announced today it has pledged $1.5 million to the Auburn Marching Band for its capital campaign to fund a new band practice facility.
---