Auburn University Bands » Directors and Staff » Christopher Udell
Christopher Udell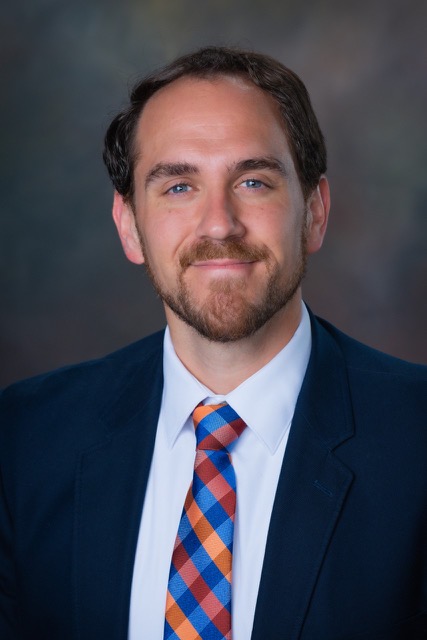 Christopher Udell is currently pursuing a Master of Music Education Degree at Auburn University where he is also serving as a Graduate Teaching Assistant for the Auburn University Bands.
Prior to his arrival at Auburn Chris served as the Director of Bands at Walhalla High School in Walhalla, South Carolina from 2015-22. During his tenure the band increased in both quality and size while receiving various accolades. The Pride of Walhalla Marching Band qualified for its first ever State Marching Championships appearance in school history placing 8th in 3A. The Concert band programs took grade IV and V music to Concert Performance Assessment and regularly received Superior ratings, most recently earning the schools first Superior with Distinction in 2022. The Walhalla Band program received its first Outstanding Performance Award, an award given to select bands in South Carolina for their achievements in marching band, concert band, all-state, and solo and ensemble, in 2016 and received it again in 2017 and 2022. His responsibilities included directing the Pride of Walhalla Marching Band, the Walhalla Symphonic Band, Concert Band, Jazz Band, Percussion Ensemble, as well as Varsity and JV Winter Guards. From 2013-15, Chris served as a teacher in the Anderson School District 5 school system in Anderson, SC where he taught general music courses, high school piano, and middle school band at Southwood Academy of the Arts.
Chris attended the University of South Carolina from 2009-12 where he earned his Bachelor of Music Degree with an emphasis in Music Education. While there he studied clarinet under Joseph Eller and conducting with Dr. Rebecca Phillips. He played clarinet and bass clarinet with the USC Wind Ensemble and Symphonic Winds and served as the sousaphone section leader for the Carolina Band in 2010 and 2011.
Since graduating, Chris has been an active clarinet player, serving as a founding member and bass clarinetist of the Mach4 clarinet quartet. From 2013-2022 he was a regular member of the Palmetto Concert Band (Columbia, SC) under the direction of James K. Copenhaver and Dr. Scott Weiss. During his time with PCB, they were selected to perform at The Midwest Band and Orchestra Clinic and the National Band Association Convention in Charleston, SC, both in 2016.
Hoping to add some more music into the lives of South Carolinians, Chris was one of three founding members of the Oconee Winds Community Band in the Spring of 2018. Under his baton, they have gone on to perform 4 concerts a year with increasing quality. Most recently they held a world premiere of the band arrangement of the Final Fantasy VII Suite by Caleb Gomes.
Last Updated: 04/06/2023