Auburn University Bands » Ensembles » Marching Band » Preseason Camp
Preseason Camp 2017

Welcome to the 2017 Preseason Camp page, your source for information on the preseason band camp for the Auburn University Marching Band. This page will be updated periodically over the year with details on our 2017 camp, so keep an eye on the site for the latest news.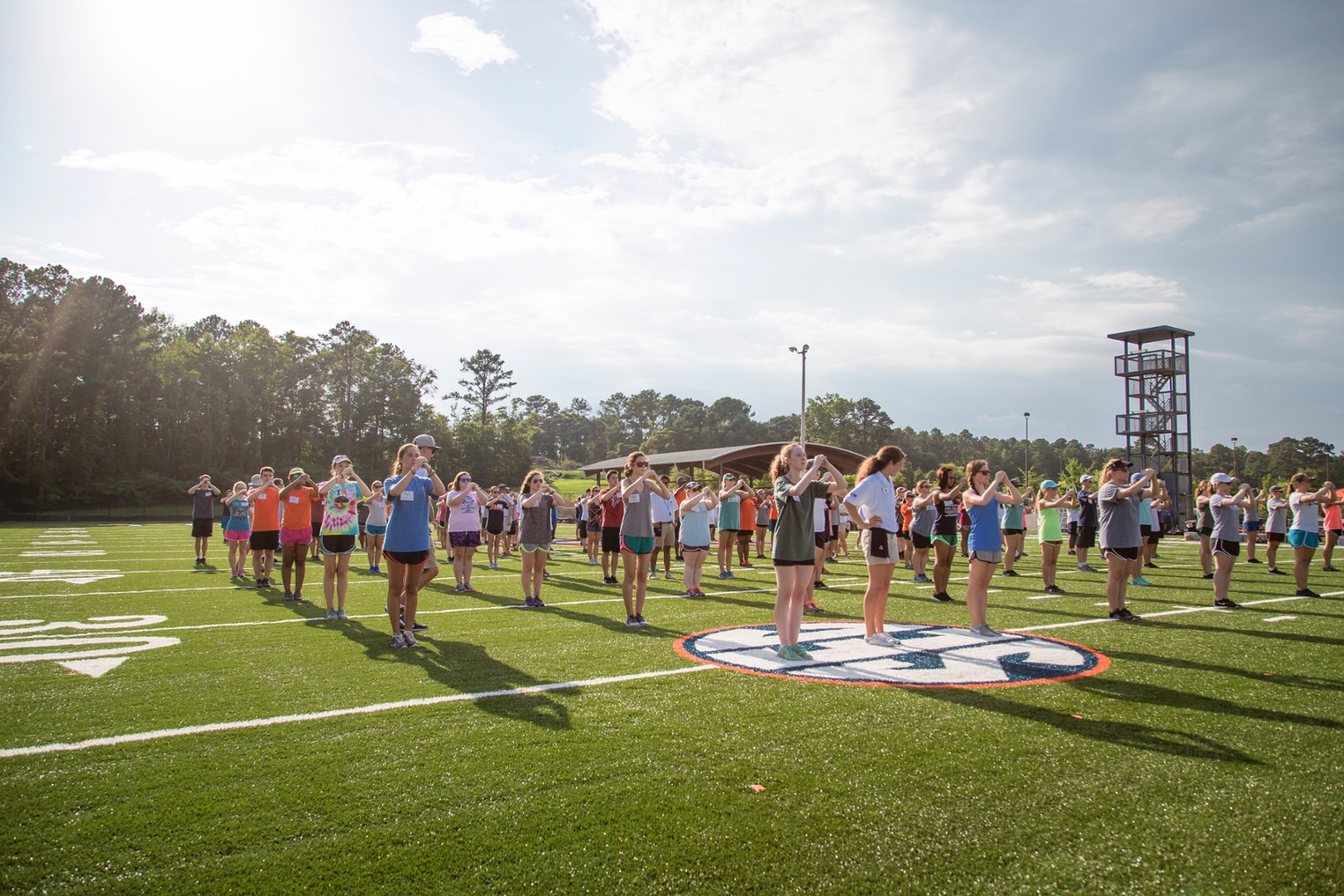 Preseason Camp Dates
The starting date for Preseason Camp varies for different sections of the band.  Specific check-in times and schedules will be made available as the camp approaches.
Sunday, August 6


AUMB Leadership Report, Percussion Auditions Round 2 Begin

Tuesday, August 8


First-Year Woodwind and Brass and All Tiger Eyes and Percussion Register and Begin Rehearsal

Friday, August 11


Veteran Woodwind and Brass Register and Begin Rehearsal

Monday, August 21


Fall classes begin
Schedules
Leadership
Tiger Eyes
Percussion
New Members
Veteran Members
On-Campus Housing Move-In Information
AU Housing and Residence Life will be doing check-ins for potential NEW members on Monday, August 7 from 1 to 4 pm at Burton Hall. If you cannot make the 1 - 4 time frame, please call Housing and Residence Life. Potential returning members will check in on Friday, August 11 from 8 am to 11 am at their residence halls. The AUMB will provide move-in assistance between 8 - 11 am. Please note, preseason camp registration for potential returning members will likely run simultaneously with move-in.
The Auburn Band Department will notify University Housing of early move-in requests at 5 pm on Tuesday August 1. If you submit a membership intent form after 5 pm on August 1, we can not guarantee that AU Housing will be able to accommodate your early move-in request. To sign up for early move-in, no additional action is needed beyond completing an AUMB Intent Form.
Music
Pre-game and Halftime show music will be available in the AUMB Member Database.
Last Updated: 08/07/2017