Auburn University Bands » Ensembles » Marching Band » Preseason Camp
Preseason Camp 2021
Welcome to the 2021 Preseason Camp page, your source for information on the preseason band camp for the Auburn University Marching Band. This page will be updated periodically throughout the year with details on our 2021 camp, so keep an eye on the site for the latest news. Also, feel free to check out our Frequently Asked Questions for more details about preseason camp and the AUMB.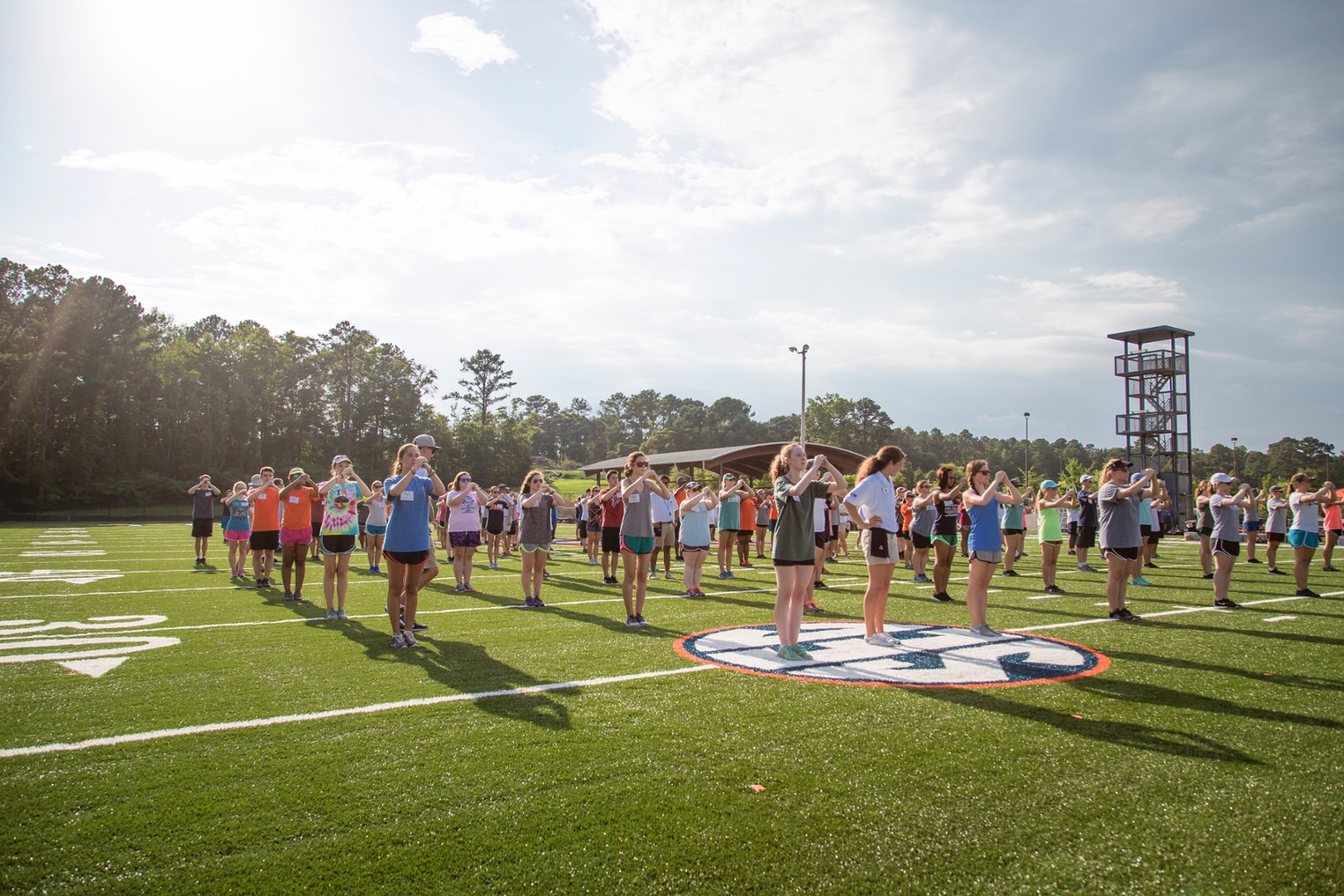 Preseason Camp Dates
The starting date for Preseason Camp varies for different sections of the band. Please see the specific camp schedules below.


Friday, July 30

Saturday, July 31

Sunday, August 1
Percussion Auditions Round 2

Monday, August 2
1st and 2nd year woodwinds and brass, along with all Tiger Eyes and Percussion, register for Preseason Camp. New woodwind and brass music evaluations occur. Marching fundamental instruction begins.

Optional report date for 3rd, 4th and 5th year woodwinds and brass.

Tuesday, August 3
All Tiger Eyes and Percussion register for Preseason Camp.

Thursday, August 5
Required report date for 3rd, 4th and 5th year members.

Friday, August 6
Marching evaluations for all woodwind and brass; final roster selected. Preseason Camp continues through August 15.
Schedules
Leadership
Tiger Eyes
Percussion
New Members
Veteran Members

On-Campus Housing Move-in Information
Auburn University Housing will host early move-ins on Friday, July 30 for band. All 1st and 2nd year members, Tiger Eyes and Percussion will move-in on this day along with any 3rd/4th/5th year members attending optional marching sessions or participating in the R.A.T. program.
Later this spring, Auburn University Housing will email information on how to register for fall move-in through the AU Housing portal. Choose "BAND" for you early move-in reason and follow the instructions for completing the registration.
Last Updated: 06/29/2021