Auburn University Bands » Directors and Staff » Dr. Johnnie Vinson
Dr. Johnnie Vinson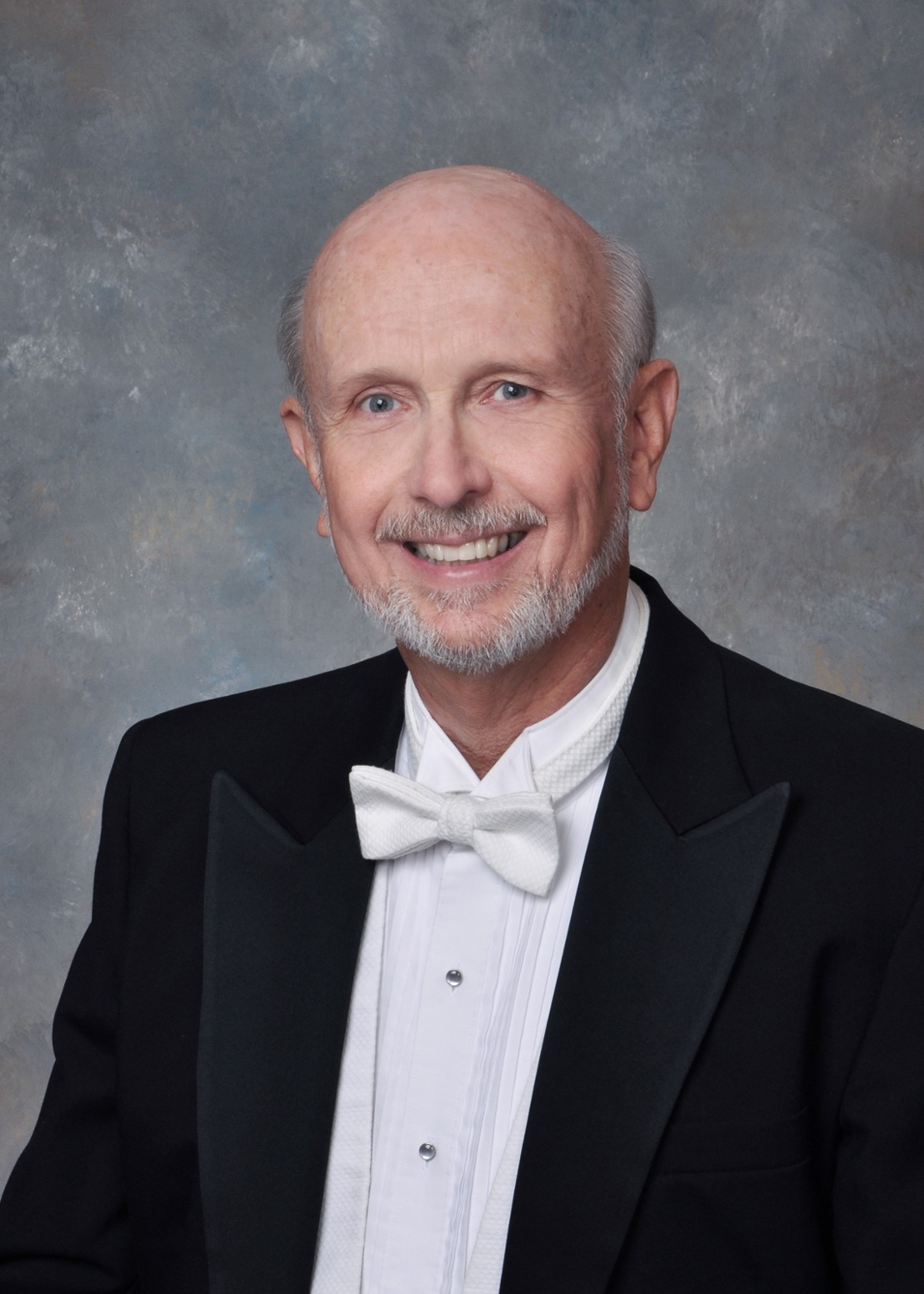 Director of Bands Emeritus
email: vinsojb@auburn.edu
website: http://www.johnnievinson.com
telephone: (334) 821-2038
Johnnie Vinson is Director of Bands and Professor of Music Emeritus at Auburn University. He received the Bachelor of Science and Master of Education degrees in Music Education from Auburn, and the Doctor of Arts degree in Music Theory from the University of Mississippi.
Dr. Vinson retired from Auburn University in June, 2007, after a 36-year career with the Auburn Bands. Prior to joining the Auburn faculty, he taught in the public schools of Columbus, Georgia, and worked as a Graduate Assistant with the bands at the University of Texas and University of Mississippi. At Auburn, he supervised the overall band program, conducted the Symphonic Band, and taught conducting and band arranging. He was also faculty sponsor to Auburn's Theta Lambda Chapter of Tau Beta Sigma.
With over 360 published works, Dr. Vinson is a widely recognized arranger/composer of music for band, writing primarily for the Hal Leonard Corporation (www.halleonard.com). He has served as an adjudicator and clinician throughout the United States.
Dr. Vinson is active professionally as a member and officer of a number of organizations. He has served as the National Vice President for Professional Relations for Tau Beta Sigma, is a Past President of the Alabama Music Educators Association, and is former Alabama State Chair of the College Band Directors National Association. He is also a former member of the Board of Directors of the National Band Association and is a Past President of Rho Chapter of Phi Beta Mu International Bandmasters Fraternity. In addition, he is a member of Music Educators National Conference, Phi Mu Alpha Sinfonia, Kappa Kappa Psi, and ASCAP.
Dr. Vinson was elected to membership in the prestigious American Bandmasters Association in 1994, and has twice served as a member of its Board of Directors. He has been presented the Distinguished Service to Music Medal by Kappa Kappa Psi and the Citation of Excellence by the National Band Association. In 1998 he was elected to the Alabama Bandmasters Hall of Fame, and in January, 2008, was a member of the inaugural class inducted into the Alabama Music Educators Hall of Fame.
You can learn more about Dr. Vinson by visiting his website at http://www.johnnievinson.com/.
Last Updated: 06/17/2020