Auburn University Bands » Directors and Staff » Dr. Rick Good
Dr. Rick Good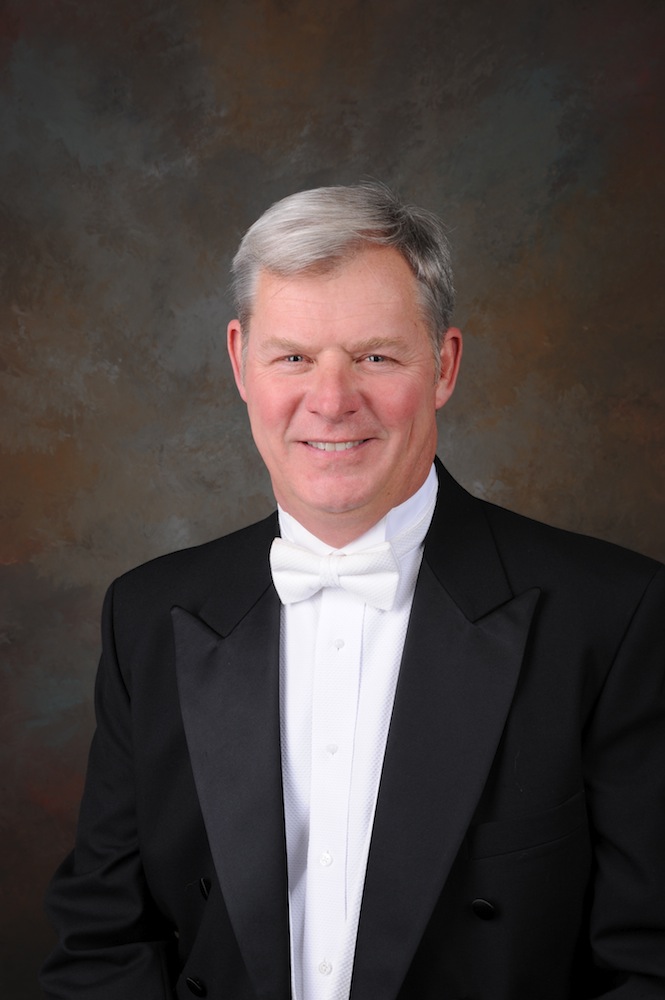 Director of Bands
email: goodric@auburn.edu
telephone: (334) 844-4166
Dr. Rick Good has served as the Director of Bands at Auburn University since 2007, earning rank of Professor of Music in 2009. His current duties include conducting the Auburn University Symphonic Band and Symphonic Winds, the university's top, premiere wind and percussion ensemble; overseeing the development of all Auburn University bands; and teaching both graduate and undergraduate conducting and wind literature courses. Under his direction, the AU Symphonic Winds have been invited to perform at the College Band Directors National Association Southern Conference in February 2014.
Dr. Good received his Doctor of Musical Arts degree in Euphonium Performance at Arizona State University in 1997 and served as the Acting Associate Director of Bands during the 1994-1995 academic year. He earned his Master of Music Degree in Wind Conducting from Louisiana State University and his Bachelor of Music Education degree from Mansfield University in Pennsylvania. Before earning advanced degrees, Dr. Good taught for seven years in the public schools of Pennsylvania and Virginia. He has been privileged to study with nationally-renowned names in conducting and low-brass performance, including Richard Strange, Frank Wickes, Donald Stanley, Sam Pilafian, Dan Perantoni, and Larry Campbell.
Prior to his appointment as Director of Bands, Dr. Good served as the Auburn University Marching Band Director from 1995 through 2006. Under his direction, the AU Marching Band received the Sudler Trophy Award in 2004, the nation's most coveted award for college and university marching bands, and was selected to perform at the St. Patrick's Day Parade in Dublin, Ireland. The marching band grew in membership from 275 to 375 during his tenure as director, marking the largest increase in size under one director in the band's history. While serving as Marching Band Director, Dr. Good simultaneously served as the applied instructor of the Auburn University low brass studio. His low brass students earned numerous national performance awards and scholarships and went on to earn faculty positions at institutions including but not limited to University of Michigan, Purdue University, Mississippi State, University of South Alabama, and Columbus State University.
Dr. Good has had an accomplished and productive career that has been marked with numerous honors and awards. Most recently, he was elected into membership into the American Bandmasters Association, a prestigious organization, founded in 1929 by John Philip Sousa, with only 300 conductors and composers in the United States and Canada. He has served as the Director of the Macy's All-American Marching Band since November 2006. He also currently serves as the President-Elect of the National Band Association. During his career, he has been an invited lecturer or presenter at dozens of professional meetings and conferences, an invited guest conductor of All-State bands across the country, and an invited adjudicator and performer, enabling him to work throughout the United States, Mexico, the Caribbean, and Europe.
Last Updated: 07/15/2016