Auburn University Bands » Directors and Staff » Sebastian Lozano
Sebastian Lozano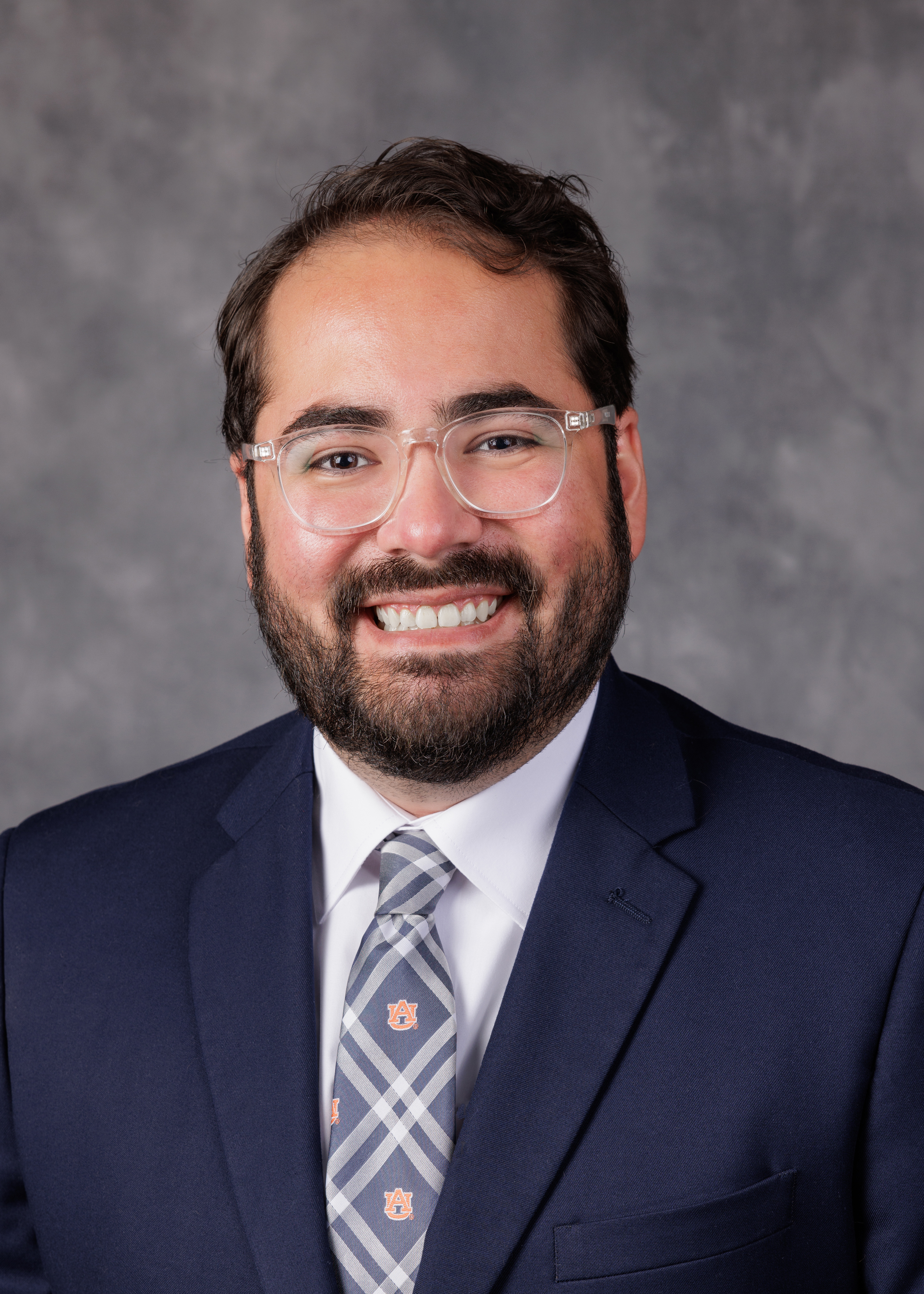 Sebastian Lozano is currently pursuing a Master of Music Education at Auburn University where he is serving as a Graduate Teaching Assistant for the Auburn University Bands.
Before arriving at Auburn, Sebastian served as the Assistant Band Director at McMinn County High School in Athens, Tennessee from 2021-2023, teaching 6-12 Band. In this time, Sebastian oversaw the band program double in size and achieve superior ratings on the marching field and at Concert Performance Assessments.
Sebastian graduated with honors from the University of Tennessee at Chattanooga with a Bachelor of Music in Music Education. In his time there, Sebastian performed with the UTC Marching Mocs, where he served as low brass section leader and then as Drum Major in the 2019-2020 marching season. Sebastian also performed with the UTC wind ensemble, basketball pep band, jazz band, and the UTC Tuba & Euphonium ensemble under the direction of Dr. Kenyon Wilson, which performed at the International Tuba & Euphonium Conference in 2019.
Sebastian was a private instructor for low brass students of all ages across the Chattanooga area, and has worked with the East Hamilton, Red Bank, and Signal Mountain High School marching bands in Chattanooga, TN. Sebastian is a member of The National Association of Music Educators, The Tennessee Music Educators Association, The International Tuba & Euphonium Association, and Phi Mu Alpha Sinfonia.
Last Updated: 07/07/2023