Auburn University Bands » Review and Delete » TEST » Directors and Staff » Ethan Lolley
Ethan Lolley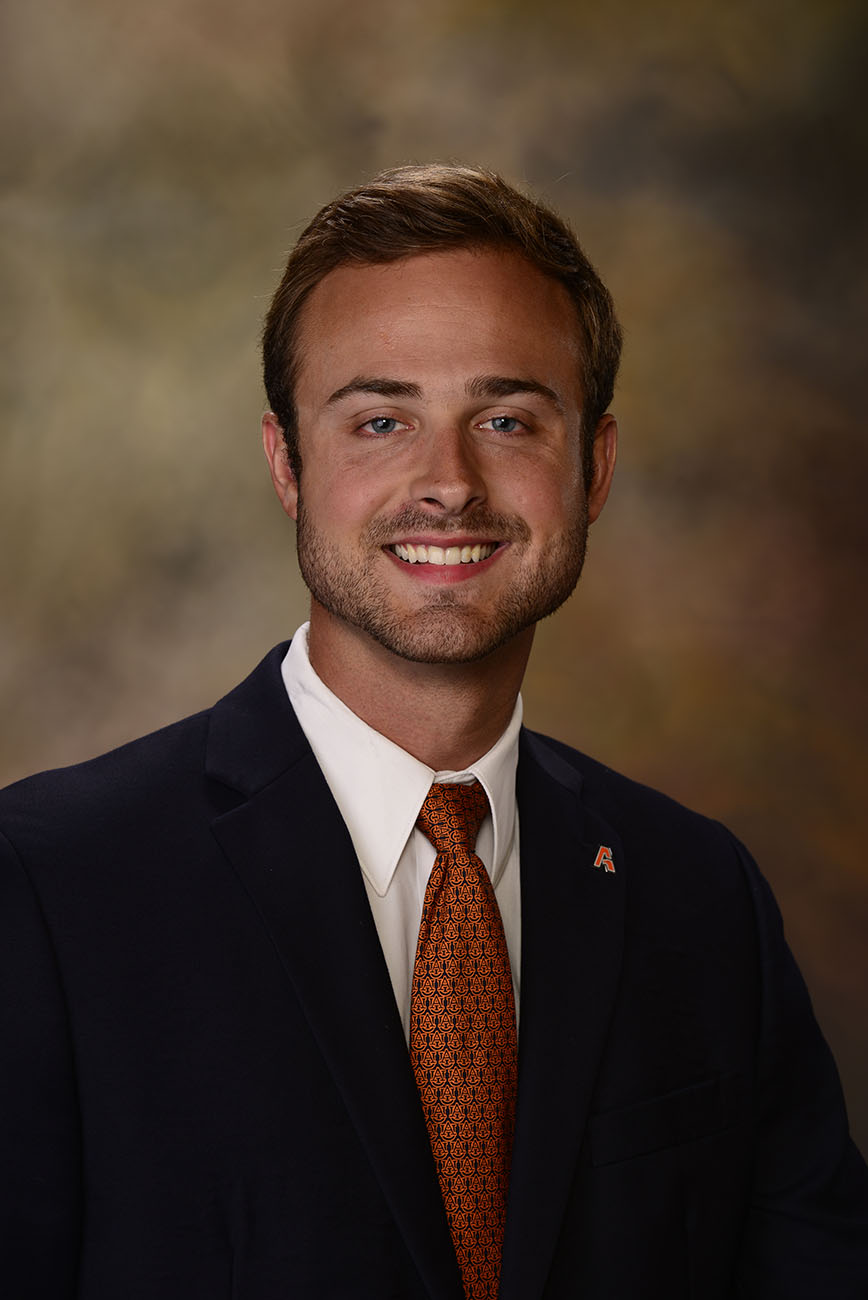 Ethan Lolley is currently pursuing a master's degree in Music Education while serving as a Graduate Teaching Assistant for the Auburn Bands.
Ethan Lolley is a 2008 graduate of Winston County High School where he earned the title of valedictorian. He served as drum major for 2 years and was a 3-time All State alto saxophone player. He attended the University of North Alabama pursuing a double major in both choral and instrumental music education with an emphasis in saxophone, piano, and voice. While at UNA, he served as the marching band saxophone section leader and took the podium for three years as the drum major for the "Pride of Dixie" Marching Band. During that time, the "Pride of Dixie" performed as an exhibition band at both the BOA Super Regional in Atlanta, Georgia and the BOA Grand Nationals Championships in Indianapolis, Indiana. Ethan was a member of the symphonic band and wind ensemble, serving as both low reed and alto saxophone section leader and soloist. He also performed as a soloist with the UNA Studio Jazz Band and the UNA Collegiate Singers and Chamber Choir. While at UNA, Ethan competed in NATS - the National Association for Teachers of Singing- vocal competition and took 1st place in the state in the Musical Theatre singing category both in 2013 and 2014.
Ethan has been avidly involved in both community and professional musical theatre throughout the North Alabama area, as a performer and a music director. In 2013, Ethan was elected the Alabama state president of the National Association for Music Education collegiate division. His responsibilities included organizing and leading the annual Collegiate Summit and serving on the AMEA Governing Board. Ethan is also a staff member of the George N. Parks Drum Major Academy, educating young aspiring leaders around the country every summer. In 2014, he founded the University of North Alabama Summer Leadership Symposium for drum majors and auxiliary members.
Mr. Lolley's professional affiliations include the Alabama Music Educator's Association, The National Association for Music Education, Tau Beta Sigma National Honorary Sorority, and Phi Kappa Phi Honor Society.
Last Updated: 09/27/2015