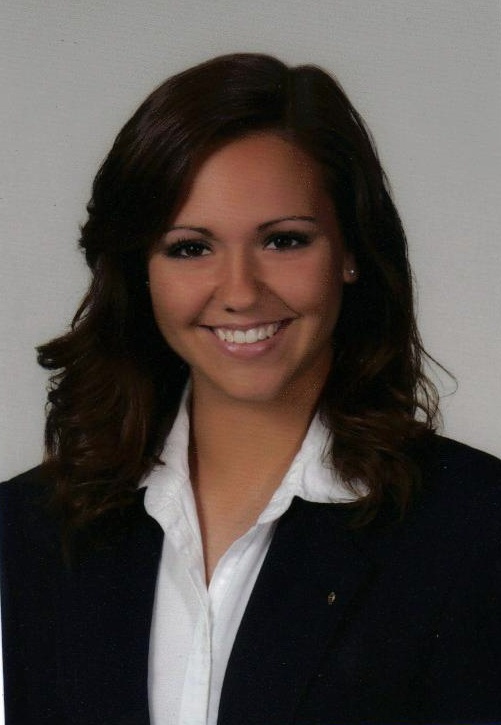 Sarah Darelle Anderson (1990-2009)
Tragedy struck the Auburn University Bands on November 10, 2009, when one of our own died in a traffic accident on Interstate 85.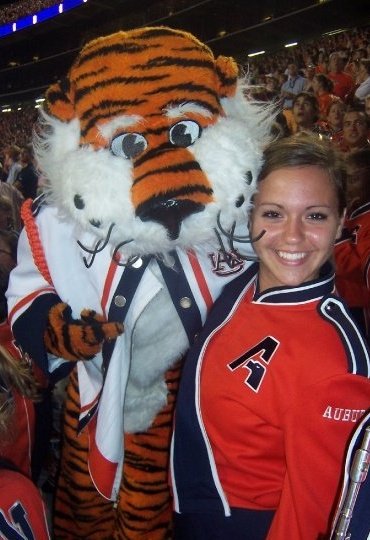 Sarah was a 2008 graduate of Robertsdale High School where she was assistant drum major her junior year and was drum major her senior year. She was her high school's 2007 homecoming queen, a National Honor Society member, and received other awards and honors. She was an active member of Loxley First Baptist Church.  She went on several mission trips, including a trip to Haiti, and was also involved with drama and singing with the church.
Sarah entered Auburn University in the fall of 2008, where she immediately joined the Auburn University Marching Band, playing in the piccolo section for the 2008 and 2009 seasons. She In addition, she was a beloved member of our Pi Chapter of Kappa Kappa Psi National Honorary Band Fraternity. She loved horses and planned to enter veterinary school upon graduation.
In her memory, the Pi Chapter of Kappa Kappa Psi has established the Sarah Anderson Memorial Scholarship. The scholarship will be given annually to a member of The Auburn University Bands. The recipient will be someone who reflects the ideals and goals of Kappa Kappa Psi and who shares the positive attitude and love for life that Sarah Anderson had.
In order to maintain this scholarship, we are reaching out to the Auburn Band family. If you wish to contribute to the scholarship fund, you may mail in a check or money order to
Mary Baird
Director of Development
Auburn University
College of Liberal Arts
323 Biggin Hall
Auburn, AL 36849-5223
(334) 844-1141
bairdmk@auburn.edu
Checks should be made out to "Sarah Anderson Memorial Endowment Scholarship Fund".
Alternately, you may choose to donate online via PayPal: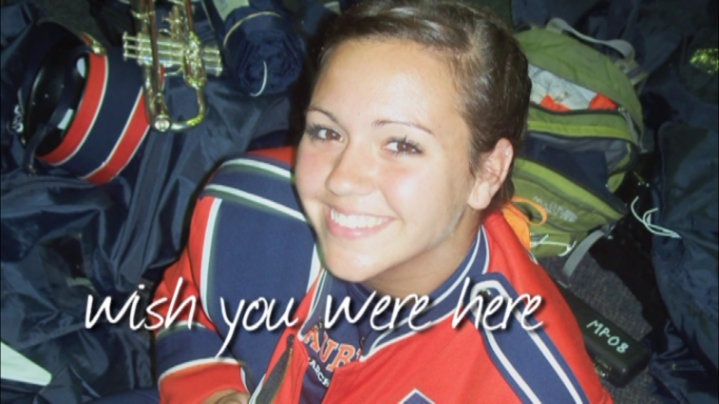 Thank you for your support!
Scholarship Donors
David and Linda Anderson
4 Season's Cleaners
All American Embroidery
Andrews, Mark and Keri
Baird, Ms. Mary K. '81
Baker, Glenn and Deborah
Barker, Richard R.
Bauer, Tryon F. Jr
Boggs, Lawrence and Melinda
Brazzell, Sherell and Marian
Brooks, Cynthia
Chappy's Deli
Chick Fil-a on Magnolia
Conkling, Staci
Duluth Band Boosters
Duncan, Mr. William Henry
Ethridge, Iris
Five Guys Burgers and Fries
Foley High School Class of 1972
Foster, George
Frederick, Richard and Corinne
Gauntt, James C.
Good, Dr. Richard D.
Haynes, Al and Carol
Holley, Mr. William L. '06
Holley, Mrs. Jessica L
Huggins, Mr. Joshua William
Hwang, Mr. Joseph
Kilpatrick, Kevin and Marilyn
Kincaid, Steven and Nancy
Kinnucan's
Lakin, James and Beverly
Lambda Tau Chapter – Kappa Kappa Psi
Loco's Grill and Pub
Loxley Volunteer Fire Department
Martin, Richard
McCall, Jeffrey
Morris, Ms. Christiania Lee '09
Niffer's Place
O'Mary, Ms. Hannah Lee '10
Omicron Chapter – Kappa Kappa Psi
Peterson, Dale
Portier, Patricia
Potts, Libby
Price's Barbecue House
Ranney, Tim and Marcia
River Region Democrats
Sinnott, Mary
Smith, William and Becky
Smoothie King
Steele, Rev. and Mrs.
Tedder, Lynne
Traylor, David and Sally
Vinson, Johnnie and Nancy
Vishnani, Aashana
Williams, Ms. Linda D.
Wood, Mr. Matthew Parman