Auburn University Bands » Ensembles » Marching Band » Drumline and Front Ensemble
AUMB Drumline and Front Ensemble
Percussion Audition Information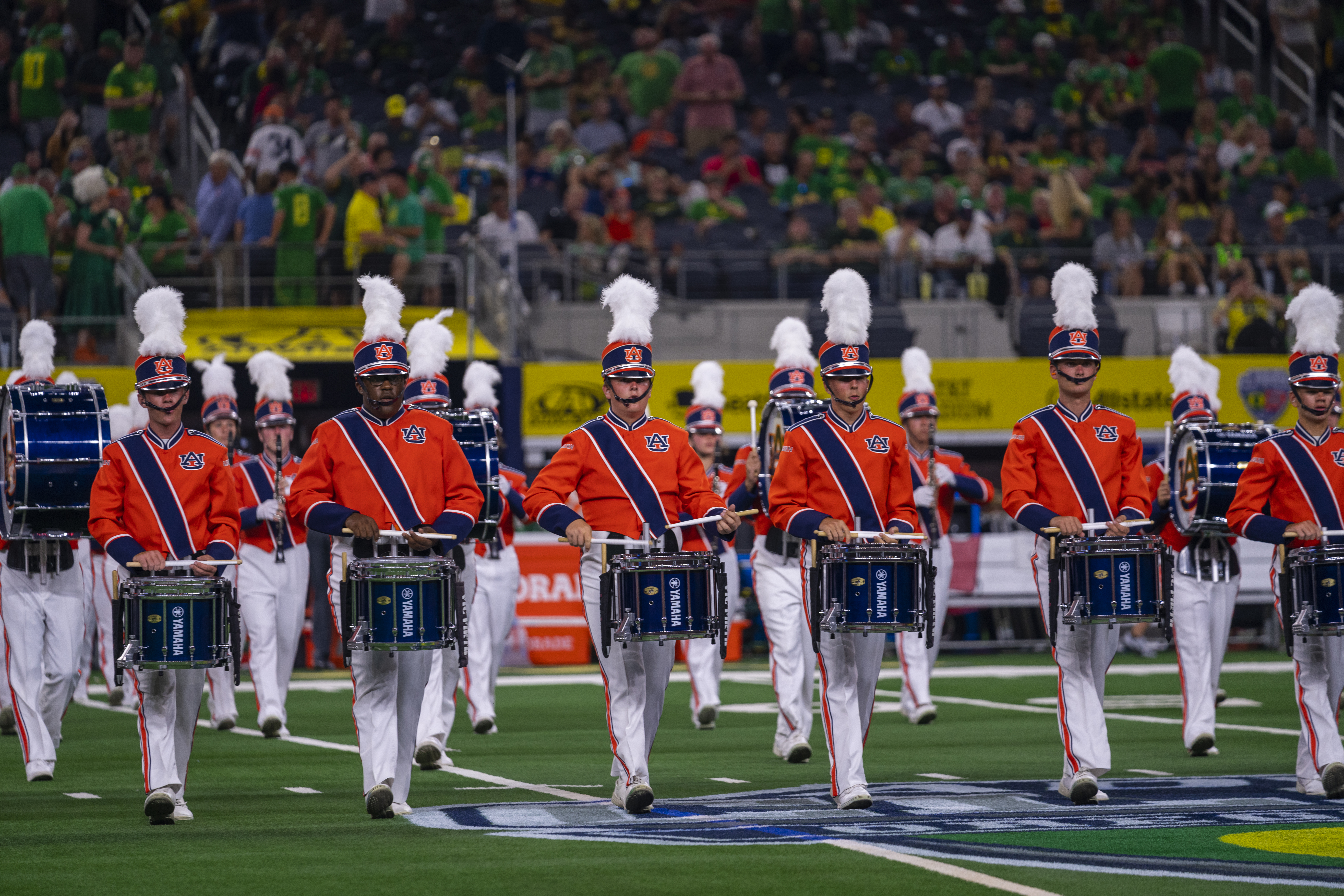 General Instructions for Joining the AUMB
For information on the general process for becoming a member of the Auburn University Marching Band Drumline and Front Ensemble, please visit the  Join the AUMB  page. If you are certain that you will be auditioning for the AUMB Drumline or Front Ensemble, please join the " Auburn University Drumline 2023 Auditions" Facebook group.
Audition Eligibility:
You must have applied and been accepted to Auburn University at the time of the audition. If you have not applied, please do so immediately. This can be accomplished online at  http://www.auburn.edu/admissions.
Audition Details:
This year's audition camp will be held May 26 - 28. We begin at noon on the 26th, and end at 5pm on the 28th. Housing and food are on your own, although out-of-town students may seek housing with in-town returning members through the Facebook audition group. Packets to be used for that camp will be posted by the end of April. Last year's packets will remain available below until the new ones are posted, and working on them will give you a good head start.

2023 Audition Packets
Contact:
If you have any further questions concerning the AUMB Drumline and Front Ensemble, please  contact Aaron Locklear by email.
Last Updated: 04/13/2023