Preseason Camp 2015

Welcome to the 2015 Preseason Camp page, your source for information on the preseason band camp for the Auburn University Marching Band. This page will be updated periodically over the year with details on our 2015 camp, so keep an eye on the site for the latest news.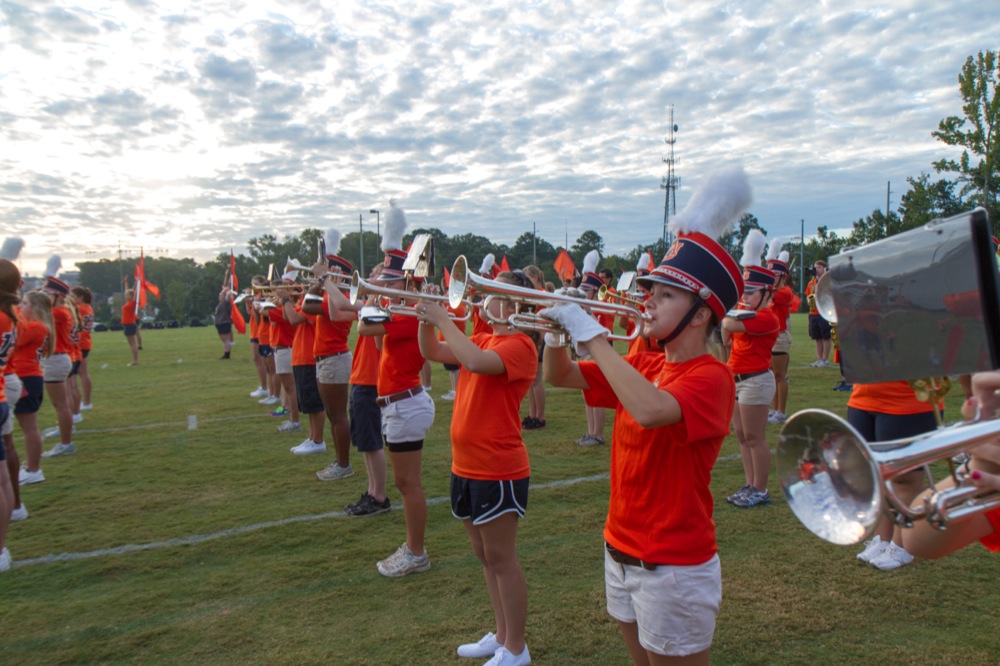 Preseason Camp Dates
The starting date for Preseason Camp varies for different sections of the band.  Specific check-in times and schedules will be made available as the camp approaches.
Tuesday, August 4


AUMB Leadership Report, Percussion Auditions Round 2 Begin

Thursday, August 6


First-Year Woodwind and Brass and All Tiger Eyes and Percussion Register and Begin Rehearsal

Saturday, August 8


Veteran Woodwind and Brass Register and Begin Rehearsal

Monday, August 17


Fall classes begin
Schedules
On-Campus Housing Move-In Information
AU Housing and Residence Life will be doing check-ins on Wednesday, August 5 for AUMB (including Tiger Eyes) members who will be living on campus. The check-in time is 9:00 AM to 12:00 Noon on that date in Burton Hall (next to the Hill residence Halls)  
In order to register for early check-in please go to http://auburn.edu/administration/housing/bandearlymovein.php and fill out the form. Once you hit submit you will be directed to a confirmation page. Please only submit one registration form. When you arrive to check in bring your TigerCard (Student ID) with you. If you have any questions you may contact the Housing Office at housing@auburn.edu .
Music
Music is now available within the Membership Database. Everyone who has submitted an Intent Form for the AUMB should have access.